Buy and Sell Ordinals on Magic Eden with Xverse
Magic Eden partners with Xverse, the most advanced and user-friendly Bitcoin wallet, to offer a trustless Ordinal marketplace to their 1.5 million daily active users. Bitcoin Ordinals are the latest innovation to come to the Bitcoin ecosystem, enabling anyone to inscribe various kinds of data onto satoshis to create a Bitcoin NFT.
Ready to buy or sell your ordinals? We've got you covered with this quick guide.
To get started, download the Xverse Chrome browser extension. If you already installed Xverse, ensure you update to the latest version. Then navigate to Magic Eden's marketplace, select "Connect wallet," and choose Xverse.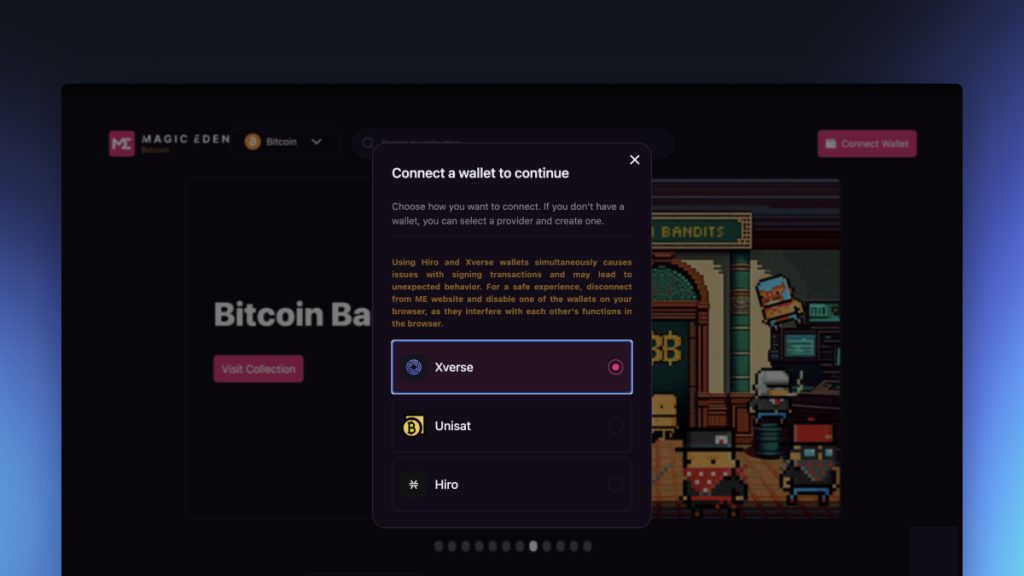 Browse over 70 Ordinal collections for sale on Magic Eden and use Xverse to buy them. Select an ordinal you wish to purchase and click "Buy Now".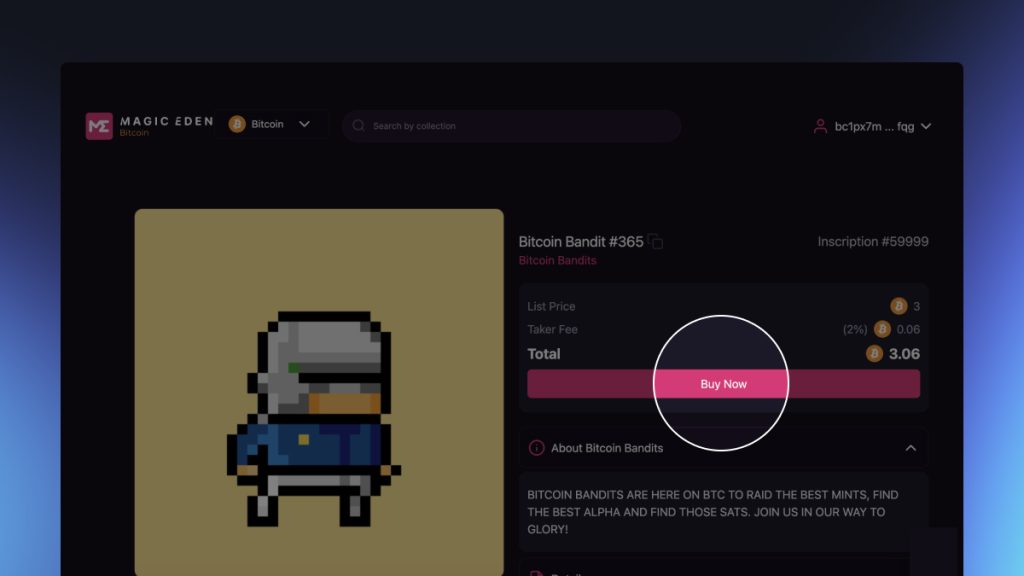 Click "Prepare your wallet" and then confirm the transaction. That's it! You will see your Ordinal Bitcoin NFT appear in the "Collectibles" section of your Xverse wallet.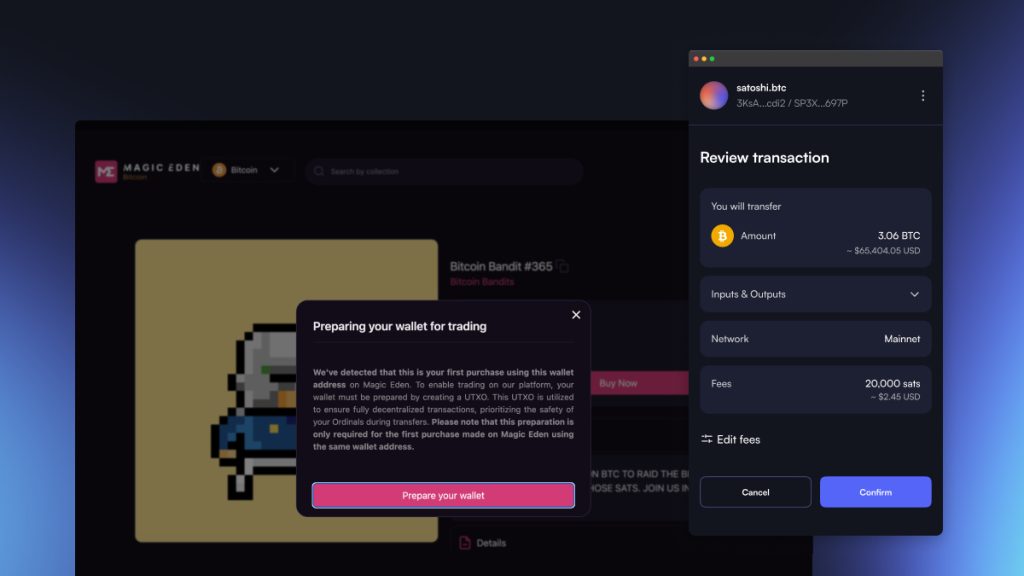 Selling Ordinals is also made easy using Xverse.
Go to your account and select "My items" in the dropdown menu.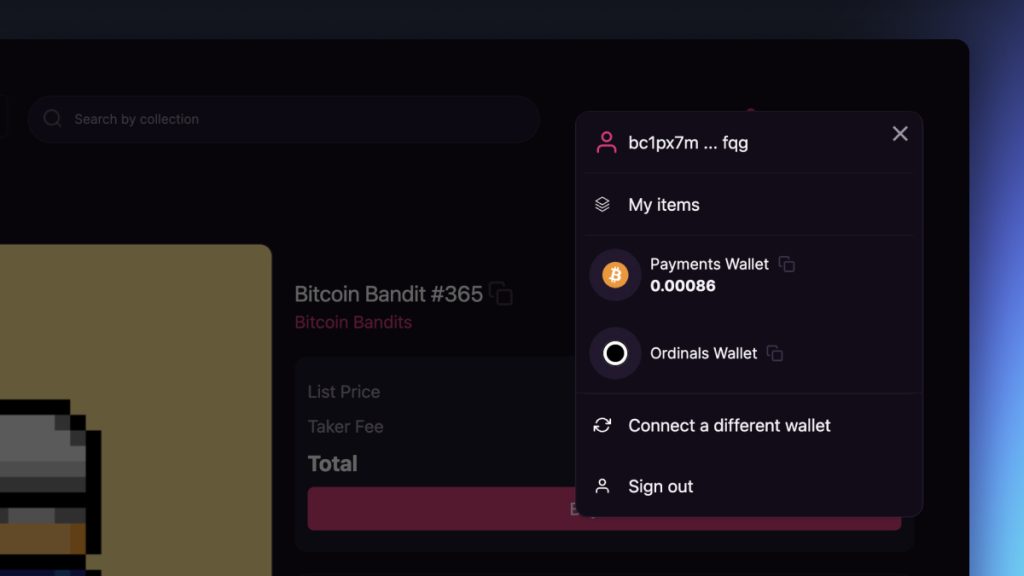 Simply enter your list price, review, and sign to list your sale.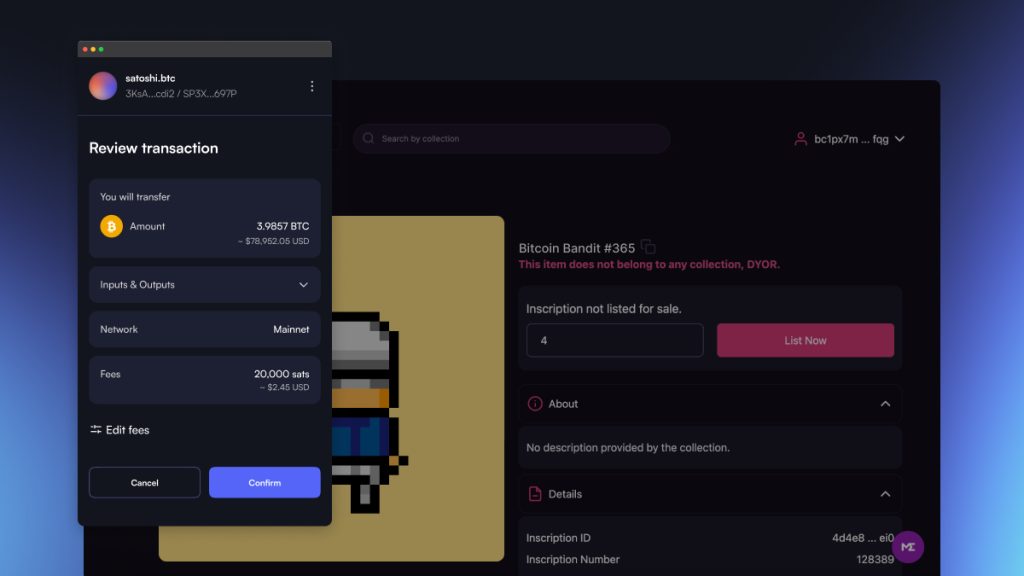 Trustless Trading with PSBTs
Trustless trading is possible with Xverse thanks to Partially Signed Bitcoin Transactions (PSBTs). This gives users the ability to review transaction details with a human-readable interface. No code, no blind-signing.
Since Magic Eden is a trustless marketplace, no intermediary or centralized entity is required to complete a transaction. Xverse is a non-custodial wallet and ensures the cryptographic keys of traders are always kept safe in your wallet.
Thus, there is an extra layer of security and decentralization for all your transactions.
Xverse Wallet for Bitcoin NFTs
Xverse is your one-stop-shop to the world of Bitcoin NFTs. With Xverse, you can connect to ordinals inscription services, explorers and marketplaces. You can also store and transfer ordinals in your wallet.
Xverse remains committed to providing the most advanced and user-friendly Bitcoin web3 experience, continuously supporting the growing Ordinals ecosystem.