Interview: "The Doggfather"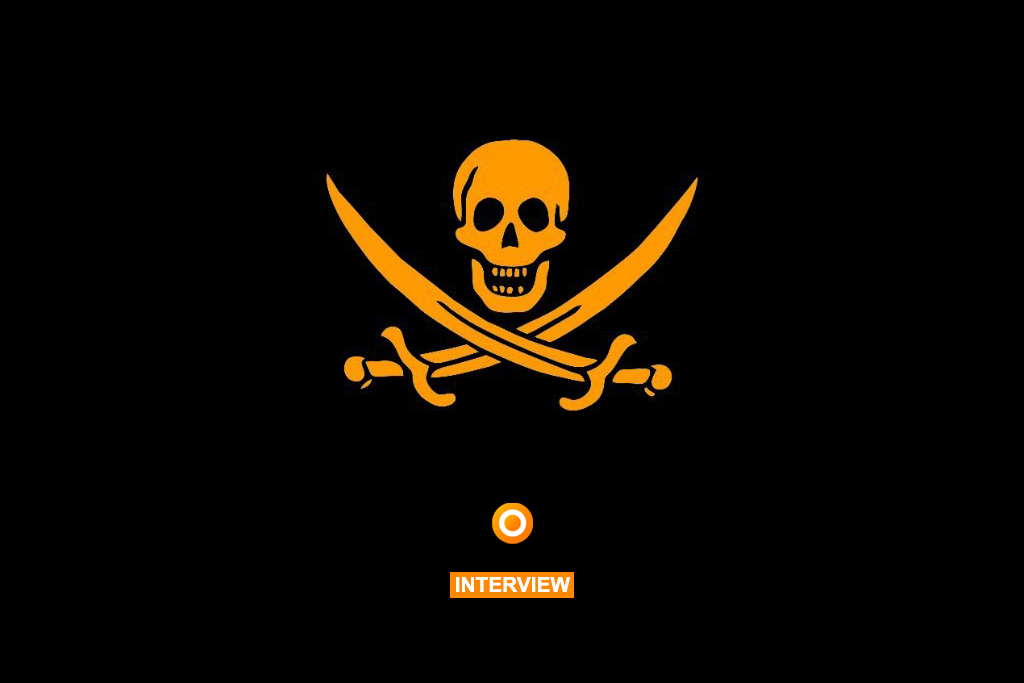 Doggfather: the applied data analyst and lecturer 
Who is Doggfather ?
I work as an applied data analyst and lecturer in real life. I started doing research covering crypto assets in 2017. It took me until October 2021 to create my first own NFTs on Dogeparty, which is a meta layer on Dogecoin. Most of those meme NFTs were done together with Zark (@ZARKCARD), one of my best high-school buddies.
By the end of 2021, I had my first project on Counterparty, which has been a meta layer on Bitcoin since 2014. Digging into old transactions, I found some tokens with unsuccessful mints that left traces on Bitcoin. I resurrected a few of those tokens and put artwork on a very early one: SATOSHIDICE which has provenance from January 2014 (see here). I also made some contributions to Fake Commons and Danks (both are contemporaneous meme directories that are inspired by Rare Pepes). Hence, I had a close connection to the early Bitcoin NFT community before Ordinals kick-started in early 2023.
I started inscribing ordinals when Leonidas was tweeting about them on February 09. Trying my luck with Ordinalsbot because I was not able to synch my Bitcoin node with the ord wallet. Having Covid during that week was not very helpful.
I ended up with one Bitcoin Punk (first inscription) and a few that did not make it as first inscriptions and which were not considered part of the collection. I analyzed these failed transactions and tweeted about the idea: "What if second Bitcoin Punk inscriptions are their own collection?". I pulled the data from the Bitcoin Punks API and told some frens about these available second inscriptions. Interest grew quickly and together with Taha (@taha_crypto1) we opened up a Discord & Twitter.
These second inscriptions quickly minted out and the collection was listed on all major marketplaces. The inscription range is 14,256-229,264 and it's the second 10k collection after Bitcoin Punks (if you exclude OCM as a special case with just one inscription for the whole collection). It's worth mentioning that 22.6% of i2 punks' inscriptions took place before the last one for Bitcoin Punks.
 (inscriptions over time)
As of today, it has the second largest number of holders after Bitcoin Punks (6.7k), and the total sales volume is over 13 BTC, which makes it #32 on https://ordinalhub.com.
(hodlers count)
How do you position your project in the Ordinals Ecosystem ?
The i2 punks were a free mint. Hence, the whole project is fully community-run. We do not run paid promos or hire community managers. We position ourselves as a low-barrier entry into the world of Punks. Our main advantage is the size of our community: as a 10k project, we are large enough to form a sustainable community on our own. We have a friendly connection to our big brother, the Bitcoin Punks, with quite some overlap between the two communities.
We decided to use a grey background for our i2 punk PFPs to distinguish ourselves from Bitcoin Punks (orange) and the ETH Crypto Punks (various other colors).  
Since we are considered a very early ordinals community, we have frequent collabs with established and new projects in the space. Giving away plenty of Free mint and WL spots to our holders.
At the moment, we consider launching our own BRC-20 token, which will be available to i2 punk holders and befriended communities.
ORDINALS ?
I'm bullish for Ordinals. They hit the nerve by being on the biggest, oldest, and safest blockchain. Rather than just pointing to metadata stored elsewhere (the norm on most other chains), the metadata is fully on-chain. On top of that, ordinals have many exciting facets given that they can be inscribed on rare sats or held by vintage wallets.  
Ordinals became popular at the right time by a very startling dev, which is not that common for the species. Big-brain people like Udi, Trevor, Leonidas, BitGod, and many others have since promoted the protocol. Spectacular sales by early collections and big brands like Yuga, DeGods, Bugatti, and Bitcoin Magazines brought further attention to Ordinals.
BRC-20 had a big splash and fuelled interest around the globe; in particular among the Chinese community. For many ordinals communities, BRC-20 can be a very useful utility token rather than just a speculative short-term flip.
Newbies need to be aware that the space is moving at light speed. What looks state-of-the-art today may be outdated tomorrow. And many fool players overpromise and underdeliver. DYO and do not YOLO your life savings!
The mid-to-long-term most important factor is the influx of funds and devs for further development. If this continues and more and more established artists and brands put their high-value work on Ordinals, we will see the space prosper and grow.
I recommend everyone in the Ordinals space to secure their Bitcoin native usernames, which see integrations into wallets and marketplaces like ENS domains on ETH. Your .sats name on L1 or .btc name on L2 is still affordable (except the single- or double-digit names) if you act now.
Like always, you learn the most by just experimenting with the protocol. Inscribe your art or dabble with the tech if you are an experienced dev or quick learner. Others may be more prone to write threads or dig into the data.
Being bullish on Ordinals goes hand-in-hand with having an optimistic view of Bitcoin. Crypto assets derive value via utility gained by ownership. And ordinals are an important pillar in that respect.
As a community, we should be very open-minded and welcoming. Even though the statement "If you don't get it, I don't have the time to explain it to you" may sound cool at first sight, it's not the right attitude to deal with newbies and Bitcoin maxis alike. If someone doesn't get it, we need to explain it better/more often.
I am very bad with price predictions, but in the long run, the current regulatory treatment in the U.S. and other markets demonstrates the dire need for decentralized digital assets. That cannot be censored or frozen by the government. Besides the regulatory issues, CBDCs may be a more efficient way to transact, but they also carry enormous risks once controlled by bad actors.
Fade such a high-quality news outlet at your own risk. I would not spend precious time interviewing with a poorly run page.
Conclusion
Never underestimate the power of Ordinals! I did this since day one, and my estimates were always slashed.