Ordinals Alley – Artist Open Call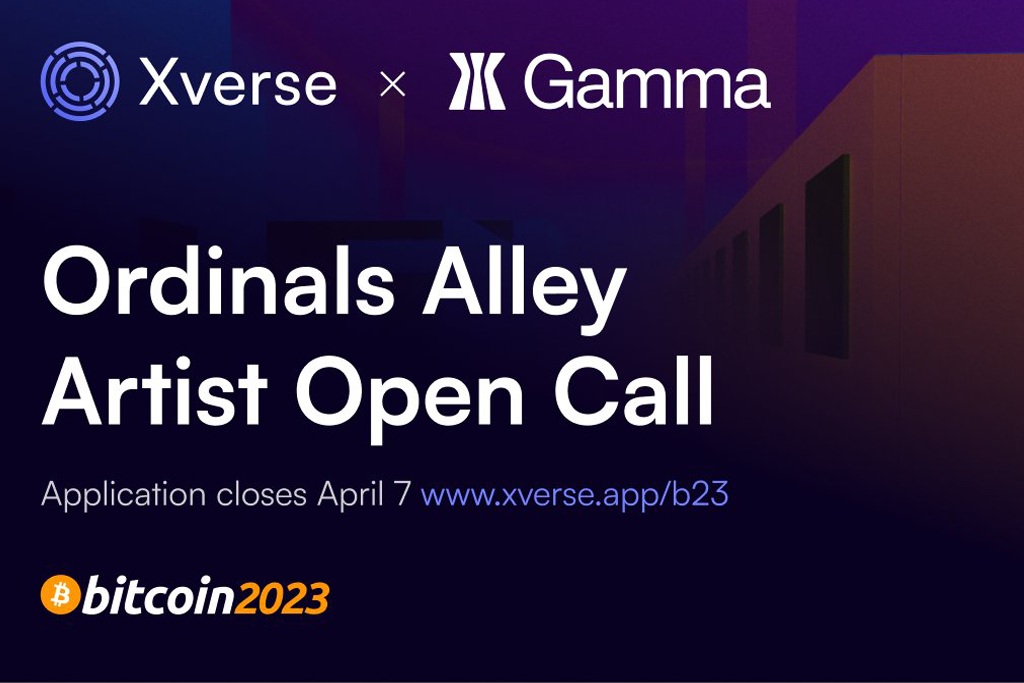 Xverse, the most advanced Bitcoin wallet, and Gamma, the open marketplace for Bitcoin NFTs, aim to support the development of talented artists within the inaugural "Ordinals Alley" at Bitcoin Miami 2023.
Applications are now open for visual artists to submit their art by April 7, 2023.
‍
6 artists featured by 6 curators
This opportunity will enable rising artists to have their work selected by a panel of digital art connoisseurs, and showcased alongside some of the most prominent Ordinal inscriptions to date.