Shinjikēto by Ordinals Computer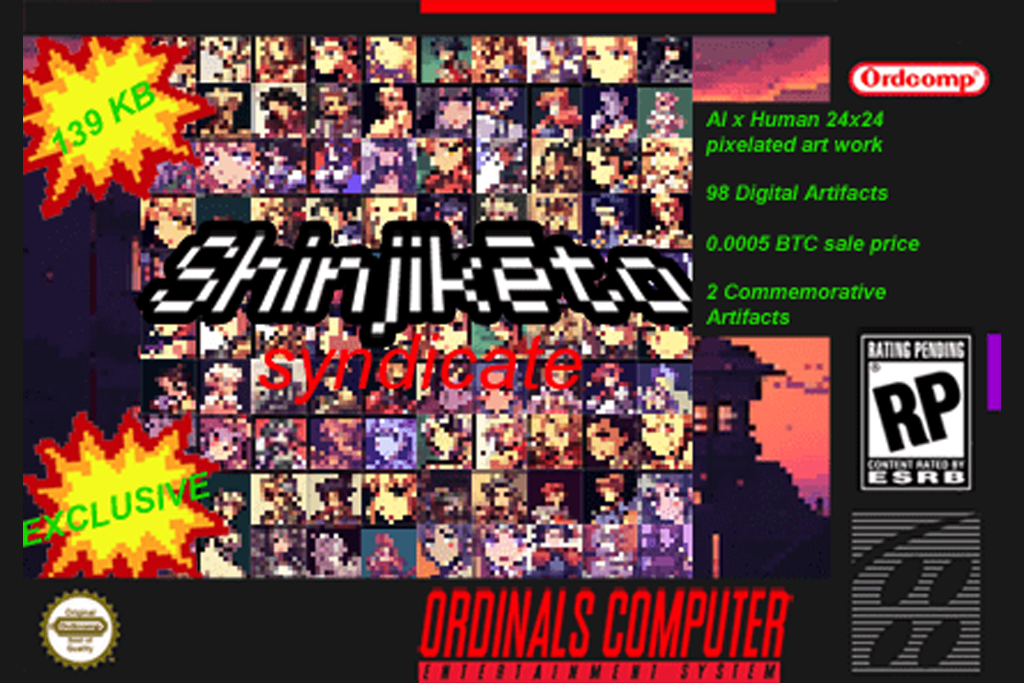 Shinjikēto is the 1st collection sold out on 1st to market Ordswap in Ordinals history
AI x Human generated digital artifacts project that combines pixelated anime style with cutting-edge technology on Bitcoin. This project consists of 98 generative characters created by Midjourney and inscribed using Ordinals on the secure and reliable Bitcoin blockchain, each with its own story, personality, and significance. In addition to the 98 characters, the Ordinals team has created 2 special pieces, a work of art in the style of a Super Nintendo cover that serves as an introduction to the Shinjikēto project.
This piece will be the first piece minted and be referenced as "00". It will be auctioned off, giving one lucky collector the chance to own a piece of Shinjikēto history that will stand the test of time. The 2nd special piece is referenced "99" a collage commemorating the entire Shinjikēto collection.
About
The ordinals computer company is an organization that specializes in exploring the world of immutable computing. Our focus is on ordinals and layer 1 blockchains like bitcoin, putting us at the forefront and dedicated to discovering the full potential of these technologies. Whether it's exploring the on-chain limits of ordinals and layer 1 blockchains or building new applications that take advantage of their unique properties, we are always pushing the boundaries of what is possible.