UPDATE: 'OrdinalSocial' Buttons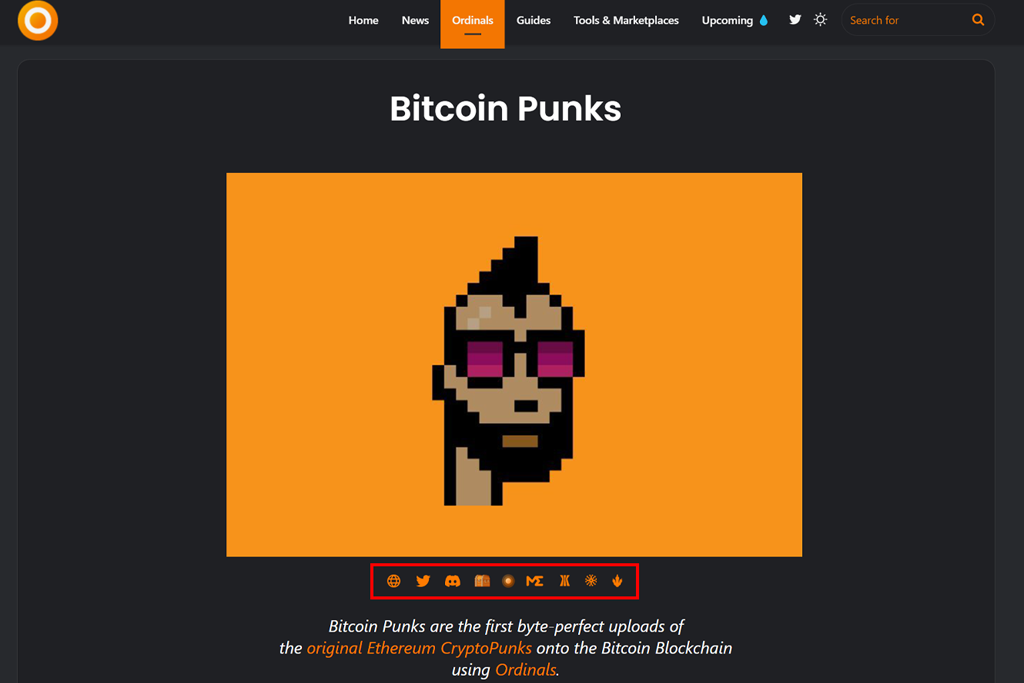 Announcement
Happy to announce our new update on OrdinalNews.io
We have added 'OrdinalSocial' buttons to #Ordinals Collections. Where you can find the links to: Website, Twitter, Discord, @bestinslotxyz , @ordinalswallet , @MEonBTC , @trygamma , @OrdinalsMarket_ and @ordswap to the belonging #OrdinalsNFTs Collections.
Our aim is to create the easiest Ordinals Collection Page, where you can find all the infos about Collections and all their belonging links to Socials & Marketplaces.
Feel free to contact us if you have some feedbacks and suggestions.